Survey and Design
---
Henan Dadi Electric Power Survey and Design Co., Ltd. was established in May 2008. The company is located in Building 46, Zhongxing Xinye Port, northwest corner of Hanghai Road, 22nd Street, Economic Development Zone, Zhengzhou City. It has a power transmission and transformation project approved by the national construction department. Design professional class B qualification, engineering survey professional class B qualification. Mainly engaged in engineering design, engineering survey, and general contracting of power transmission, transformation and distribution of voltage levels of 220 kV and below. Henan Dadi Electric Power Survey and Design Co., Ltd. has obtained the national three-system standard certification, GB/T19001-2008ditISO9001:2008 quality management system, ISO4001:2004 environmental management system, GB/T28001:2001 occupational health and safety management system.
Henan Geodetic Survey and Design Co., Ltd. has a team with complete expertise, strong technical force, and rich experience in design and engineering management. There are 106 employees, including 74 engineers and technicians, 3 registered engineers, 7 senior engineers, and 45 junior and intermediate engineers. The company has 11 substation design department, circuit design department, civil engineering design department, power distribution design department, cost consulting department, engineering survey department, safety and quality information department, operation department, human resources department, archives and publication department, and finance department. professional sector.
The company is equipped with more than 60 high-end design computers and large-scale engineering integration machines, high-speed printing and copiers, color scanners, automatic map machines, GPS satellite locators, total stations and other high-tech technical equipment. Owns: Daoheng SLCAD5.98 overhead power transmission line plan section processing system, Daoheng tower load calculation system, Daoheng NSA steel pipe pole optimization design system; Haochen CAD electric power, civil engineering design and drawing software; Bowei power transmission and transformation overview Budget software, list estimation software; Yijia medium and low voltage power distribution quota estimation software, etc.
Henan Dadi Electric Power Survey and Design Co., Ltd. has completed the design of 13 220kv substations and 19 110kv substations; completed the design of 28 220kv transmission lines and 22 110kv lines, with a total of 1795km of line design; completed 188 residential power distribution designs. The solid technical foundation, thoughtful business service and fast response mechanism have won the trust and praise of customers.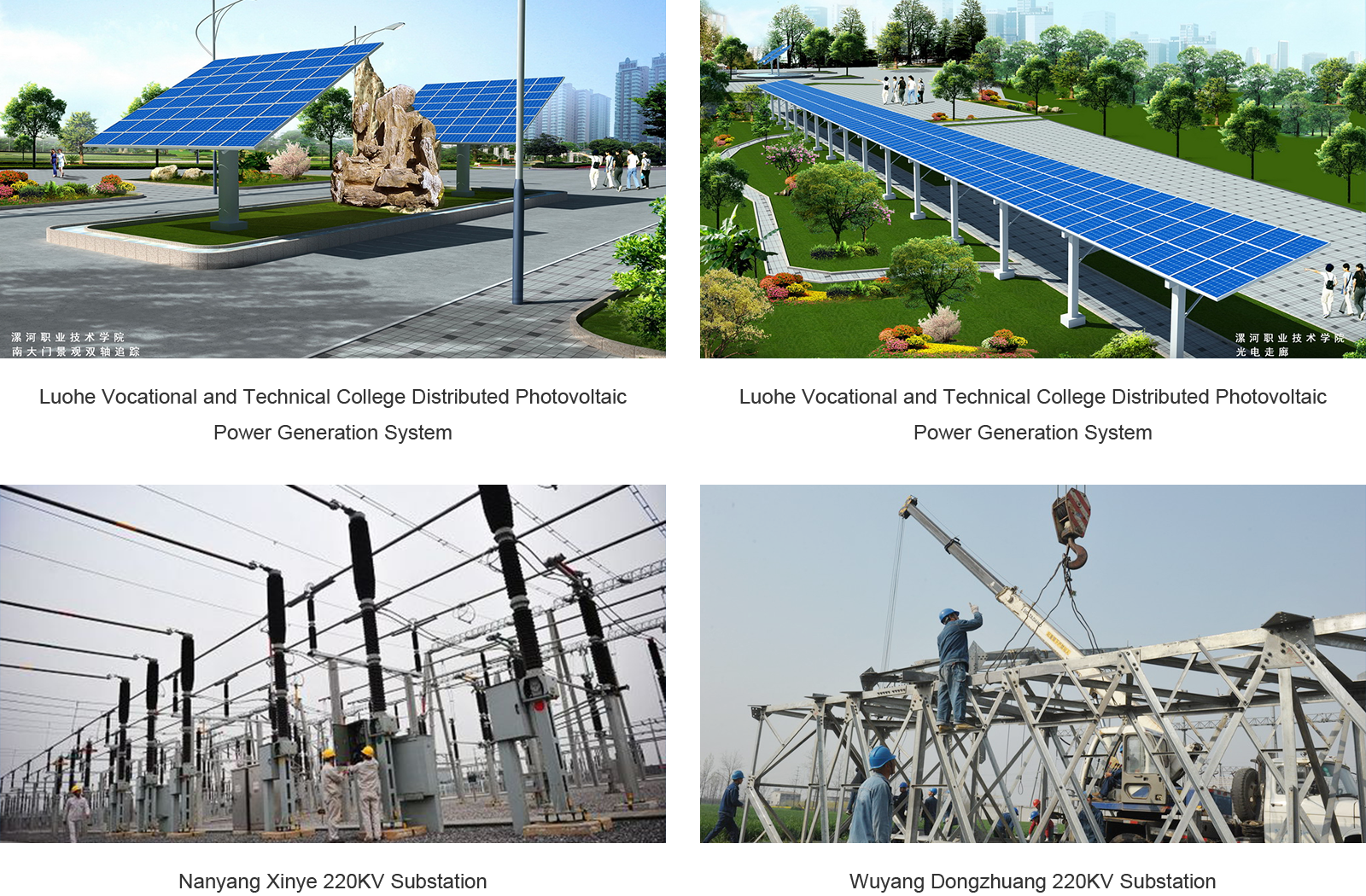 Copyright © Henan Dingli Pole & Tower Co. Ltd. All Rights Reserved
Copyright © Henan Dingli Pole & Tower Co. Ltd. All Rights Reserved